Regular price
Sale price
$16.95
Unit price
per
Description

32 TABLET PACK( H 3 6/8"; W 2 3/4"; D 1/2" )
(height 96mm x width 70mm x depth 15mm)


No-Jet-Lag, a unique homeopathic remedy, now offers a convenient solution. Its effectiveness has been proven scientifically and is recognized internationally by business and pleasure travelers, professional athletes/teams, celebrities, tour operators, travel agents, flight crews, military and diplomatic personnel.

No-Jet-Lag homeopathic is well known and respected in New Zealand where it was developed and has been available since 1990.


No-Jet-Lag is a unique product, specially formulated and rigorously tested to alleviate jet lag. In the 1994 survey of international flight attendants, 75% of respondents said No-Jet-Lag was either good or very good in countering the effects of jet lag. This was published in the August 1998 issue of Aviation, Space and Environmental Medicine, the official journal of the Aerospace Medical Association.

No-Jet-Lag is the only jet-lag remedy proven effective in clinical trial that crossed 24 time zones and involved athletes who are seasoned travelers and is also backed by a study of international flight attend ants who found No-Jet-Lag effective.

An important advantage of No-Jet-Lag is that it contains only homeopathic remedies. Because of the small dilutions used, these remedies do not produce side-effects. No-Jet-Lag can be used with all other types of medication. It can be taken by travelers of all ages.

Like all homeopathic remedies, it is most effective if taken separately from meals, but this is not essential. It is recognized that long-haul passengers often sleep for long periods in flight and wake only for meals and layovers, so No-Jet-Lag has been formulated to ensure it will be effective even if taken with meals, including coffee.

No-Jet-Lag does not counter the effects of alcohol, lack of sleep, or pre-existing medical conditions.

It is recommended that in addition to taking No-Jet-Lag, passengers adopt other sensible measures to help arrive at their destination in the best possible shape. These include not overeating in flight, limiting alcohol consumption, drinking plenty of spring water or other nonalcoholic fluids, putting feet up if there is room, and taking any opportunity in flight or during layovers to walk and do stretching exercises. Being in good shape before starting out will also help.
Share
View full details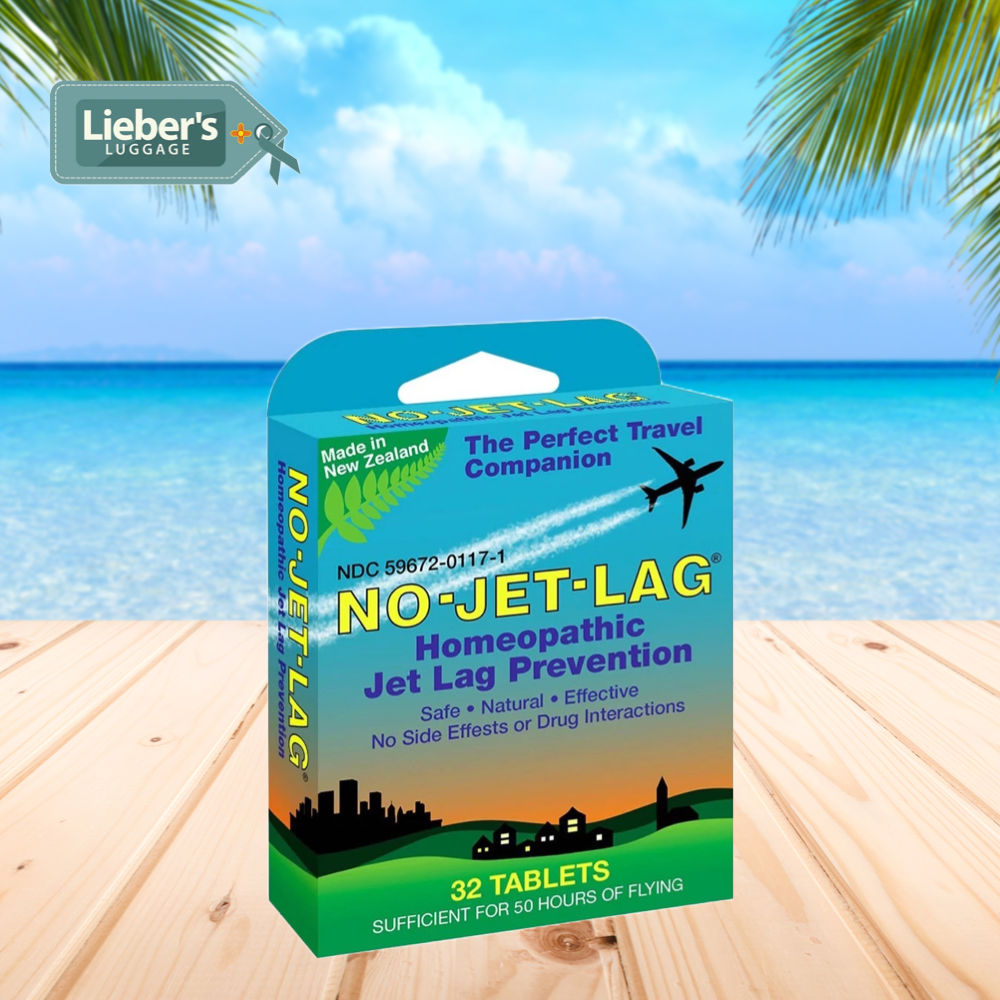 this stuff really works!
I took a redeye to Florida, took my No Jet Lag pills, and arrived awake and on Eastern time. I swear by these things. Just wish it was more readily available.